Charting the course to a
more sustainable tomorrow
Join us in turning
the tide
We believe in the power of people to make a difference—that communities like The Island School can model a shift toward a more livable future, inspiring positive change far beyond our place. The Cape Eleuthera Foundation is on a mission to advance education, scientific research, community leadership, and sustainable technologies in The Bahamas, and throughout the world.
---
Impact By The Numbers
1 in 2
---
students learning at The Island School receive scholarship funds to participate in programs
80%
---
Tuition at the Deep Creek Middle School is offset by over 80%
#1
---
The Cape Eleuthera Institute at The Island School is home to the largest coral nursery in The Bahamas
44%
---
of donations come from Island School alumni
Stories from our Primary Grantee,
The Island School
Ella was awarded the Jon Bates Environmental Stewardship Grant to attend The Island School in 2021. The grant recognized her environmental action work in Connecticut, including founding the organization EarthRise Youth.

Ella B.


Ashawnté's 2016 Island School Semester shaped her as an advocate for climate action in The Bahamas. She was selected as one of two Youth Climate Ambassadors for The Bahamas and, in 2022, represented the country at COP27 in Egypt.

Ashawnté R.

Deep Creek native Shicardo is among the longest-enrolled students in Island School programs, including the afterschool program, kids' camp, and Young Men's Leadership program. He is now pursuing studying marine engineering.

Shicardo K.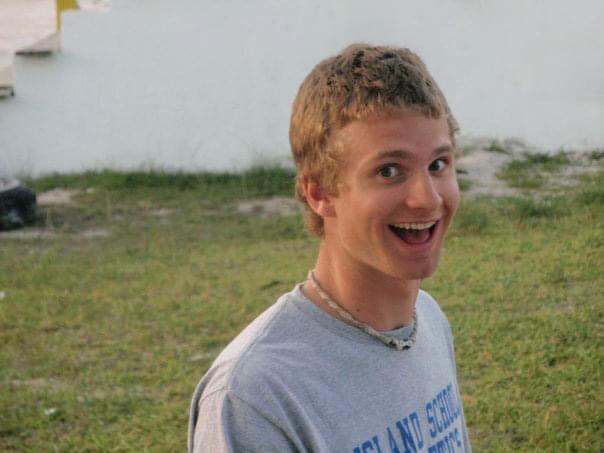 Cooper, a 2008 Island School Semester alumnus, founded twin startups Berring Data Collective and the Ocean Data Network. Both collect oceanographic data in collaboration with fishing vessels, filling crucial gaps in our understanding of the ocean, improving weather and climate predictions, and unlocking sustainable, data-driven growth in the blue economy.

Cooper V.
Megs, a 2013 Island School Semester alumna and 2017 Cape Eleuthera Institute intern, now works for Google as a product manager. She's worked on machine learning projects including building a model to identify destructive outbreaks of crown-of-thorns starfish on the Great Barrier Reef. This technology will help scientists control these outbreaks, preventing further damage.

Megs M.
Why I Support the Foundation
Every gift to the Cape Eleuthera Foundation has the power to make a lasting impact on students, staff, researchers, the Eleuthera community, and beyond.
I was inspired to give because of the great memories The Island School gave me. It was a life-changing experience for me in many great ways, and I'm happy to support the institution to continue its mission.

Curtis B., F02 Island School alumnus
The Island School changed my life and I wouldn't be pursuing a graduate degree in marine science today had it not been for my time in Eleuthera.

Emily Y., ST15 Island School alumna
This organization supports such important needs for our future—education, research, and sustainability. Few foundations have such a broad and meaningful impact on our world.

Ben S., Island School parent and former board member
I love The Island School and will continue to give and be involved for life; I would not be where I am today without my Island School Semester.

Remington G., F12 Island School alumna
FAQs
What role does Cape Eleuthera Foundation play in The Island School's success?
The Cape Eleuthera Foundation 501(c)3 is the primary grantor for Cape Eleuthera Island School (The Island School). Contributions support the financial health of The Island School to enhance student scholarships, faculty and staff opportunities, and the resources needed to support all Island School programs each and every year. CEF's support closes the gap between operating expenses and funds received from tuition and endowment income. Through your generosity, our dedication to positively effect change continues.
Can I choose where my gift goes?
Unless specifically designated, all contributions made to the Foundation are considered unrestricted funds that will be used to support the mission of the organization. You can learn more about our areas of impact here, including endowed and planned gifts. Endowed gifts are pivotal to ensuring a financially sustainable future for the Cape Eleuthera Foundation. Endowment funds are invested to grow over time as they generate annual income, providing an important source of permanent funding to support the mission of the Cape Eleuthera Foundation.
When is the best time to donate?
Any time you feel inclined to donate is the best time to donate! Unrestricted Annual Fund support is necessary funding that contributes to programs at The Island School year-round. Additionally, the Foundation holds fundraising campaigns throughout the year for alumni, family, and friends of The Island School.
How do I make a gift?
Visit our online giving page to make a gift by credit card, Venmo or Paypal. We can also help facilitate a gift made by check, credit card, wire transfer, and security gifts of stock or mutual funds. Planned gifts, including bequest intentions and beneficiary designations, also allow a donor to establish their legacy and support of CEF in perpetuity.
Can my company match my gift?
Many employers sponsor matching gift programs and will match charitable contributions made by their employees. If your company is eligible, request and fill out a form and send or email it to us with your contribution. We are happy to work with you to increase the impact of your gift.
Will I receive a tax receipt?
You will receive a tax receipt for your donation by email. Please reach out to us at donations@islandschool.org with any questions.
How do I sign up for recurring giving?
When giving online, you can select "Make a recurring gift" under your payment amount. This will automatically bill your form of payment each month for as many months or years as you designate. If you would like to sign up for recurring giving from another platform, please reach out to us at donations@islandschool.org to set up a formal pledge agreement.
Can I donate goods or services?
Personal Property/Gifts-in-Kind may be accepted as long as the property donated has tangible value to the Foundation. Donors receive credit for the fair market value of their in-kind gift only if they provide a qualified independent appraisal or IRS Form 8283 indicating that they have obtained an appraisal to substantiate their charitable deduction. Appraisal costs are the responsibility of the donor. Please contact our office if you are interested in learning more about gifts-in-kind.
Meet the Advancement Team
Taylor Hoffman

Taylor Hoffman

Taylor had the opportunity to join The Island School as a student in Spring 2006 before earning her BS in Zoology and Environmental Science at The University of Wisconsin-Madison. Taylor returned to Eleuthera in 2012 as a research fellow after working in marine science at The Marine Mammal Center in Sausalito, California and The Mote Marine Laboratory in Sarasota, Florida. With a passion for the intersection of science and education, Taylor lead The Island School Semester and Summer admissions team from 2013 to 2020 as she worked to expand The Island School's reach and impact on its students. Taylor joined The Cape Eleuthera Foundation in 2021 as Assistant Director and into her current position in 2022. Taylor currently lives in New Hampshire with her husband Kyle and dog Lola.

Lindsay Johnson

Lindsay Johnson

Lindsay joined the Cape Eleuthera Foundation in 2020. She brings experience in development operations, campaign management, and international tourism and education from her time working at the Philadelphia Museum of Art and Context Travel. She graduated from the University of Notre Dame and earned a MA in Modern French Studies from the University of Kent in Canterbury, England. Lindsay lives in Philadelphia with her husband Brandon and their daughter Quinn.

Laura Dougherty

Laura Dougherty

Laura first became acquainted with The Cape Eleuthera Island School in 2006 when she joined the community as a humanities teacher. Following three years working on the island, she moved on to pursue other opportunities in the states. She continued her work with non-profits and unique educational models, serving as the Director of Admission and Advancement for the High Mountain Institute and most recently as the Director of Communications for the New Hampton School in New Hampshire. In 2020, Laura returned to Eleuthera to lead the marketing and communications initiatives for The Island School and Cape Eleuthera Foundation, sharing the organization's inspiring story. She lives on the Cape with her husband Ben and two children Mia and Finn.
---
Thank You
Thank you for supporting the Cape Eleuthera Foundation with your generous gift. We are so grateful for your commitment to the transformative experience for all who come to the Island School. We hope you feel wonderful about the lasting difference you are making.
---